2023 USLW Central Conference Preview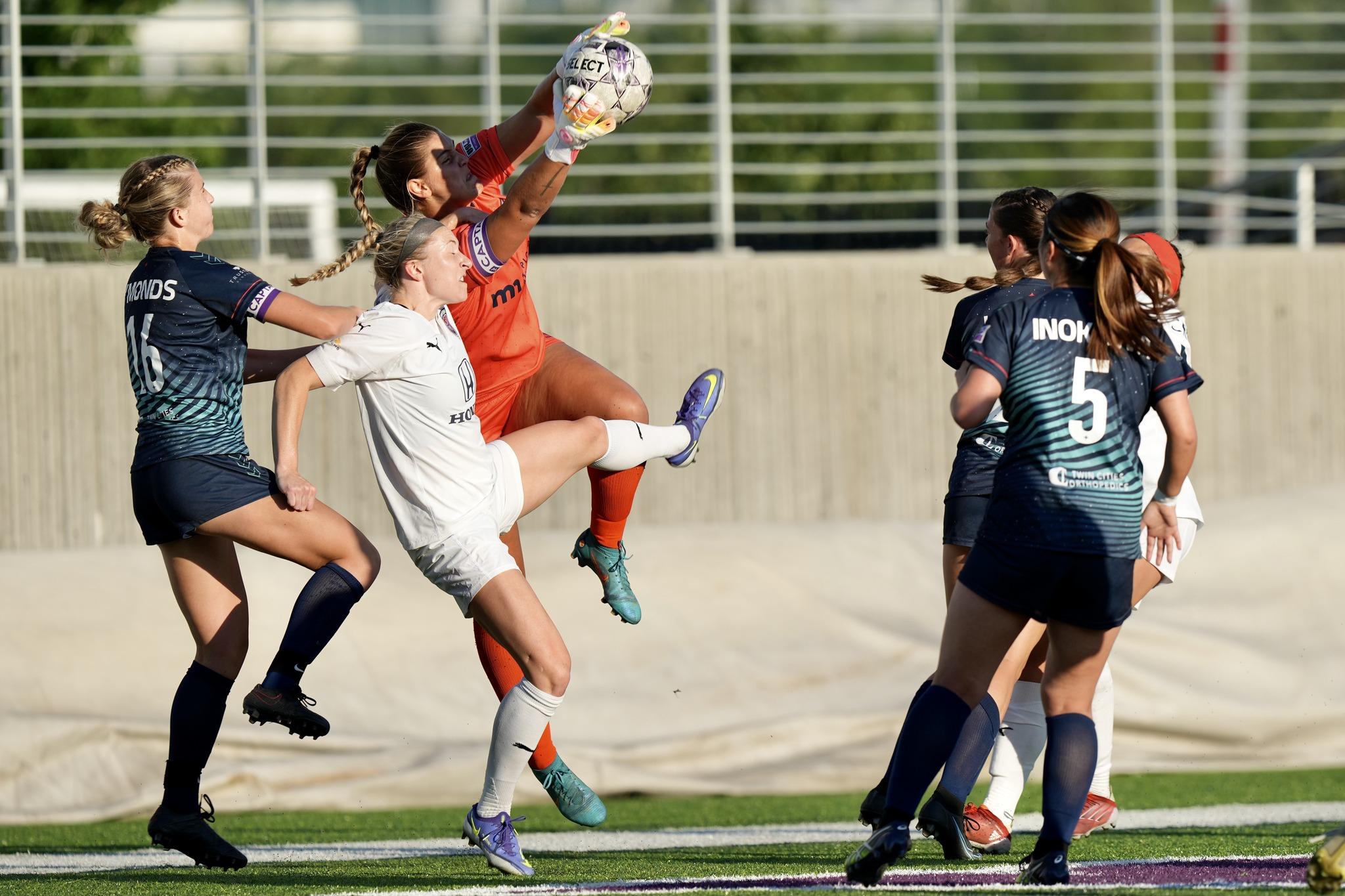 The 2023 USL W League season is underway in a much expanded league from 2022. USLW has increased the number of teams from 44 last season to 65 this season, having lost five teams and added 26 new clubs to the league. This increase in clubs has seen a few changes in the league for the 2023 campaign. Similar to NPSL, USL2, and WPSL the divisions in USLW will now be split into four different conferences, The Eastern Conference is made up of the returning Metropolitan and Mid-Atlantic Divisions, the Southern Conference consist of the South Atlantic, South Central, and Southeast divisions, all returning from 2022. Brand new for 2023 is the entire Western Conference, made up of 13 clubs split between the Northwest and NorCal divisions. Lastly the Central Conference consists of the returning Great Lakes and Heartland divisions as well as the new Valley Division.
With the increase in teams, divisions, and conferences the USL W League has expanded the playoffs for 2023. The new playoff format will see 16 clubs qualify, double the amount from last season,. Each division is awarded at least one qualifying spot and each conference is awarded a total of four. In the Central Conference the winner of each the Great Lakes, Heartland, and Valley will earn a berth to the playoffs. The final berth will be awarded to the Great Lakes or Heartland division side with the highest points per game at the end of the season.
Great Lakes Division
Clubs: 6
Clubs Lost: 3 (moved to Valley Division)
Expansion sides: 1
Matches: 12
Playoff Spots: 1 (Possibility of 2)
The Great Lakes Division will see quite a shakeup for 2023. Defending champion Indy Eleven have moved over to the new Valley Division along with Racing Louisville and Kings Hammer. Cleveland Force are the only expansion side for the division, rounding out the line-up at six clubs; AFC Ann Arbor, Cleveland Force, Detroit City FC, Flint City AFC, Kalamazoo FC, and Midwest United FC. Three of the six clubs, Detroit City , Flint City, and Midwest United will enter with new head coaches as they see David Dwaihy, Michele Krzisnik, and Joe White take over their sides respectively.
Two (DCFC and FCAFC) of those three sides season all lost more than 50% of their games in 2022 and are wanting to rebound in 2023. Midwest United's new manager will look to push them to top of the division after finishing in second last season. Rob Miller will step behind the bench for Cleveland Force as the women aim to have a better debut campaign then the men's side did last season when they went 1-9-4 with 7 points. AFC Ann Arbor finished mid-table in the Great Lakes division last season and will aim to compete with Midwest United for the Great Lakes title.
Heartland Division
Clubs: 7
Clubs Lost: 2 (not playing in 2023)
Expansion sides: 3
Matches: 12
Playoff Spots: 1 (Possibility of 2)
Changes are a plenty for the Heartland Division as USLW heads into the reborn leagues second season. Three new sides in Bavarian United, RKC Third Coast, and Rochester FC have joined the conference, while the division lost Kaw Valley FC and St. Louis Lions. Bavarian United will have a leg up on expansion sides RCK and Rochester as the Bavarian Women have been competing in the WPSL for the past two seasons.
"Yeah, the league has definitely got better. It's going to be a lot harder to be successful in playoffs."

– Nicole Lukic, Minnesota Aurora head coach
After finishing the season with their only loss coming in the USLW Championship, Minnesota Aurora will look to do one better by winning the league in 2023. For more on Minnesota Aurora you can check out Bridget McDowell's piece on their preseason. Green Bay Glory found their stride in 2022 after multiple years of rough results in the WPSL before joining USLW. The Glory will look to improve upon their second place finish in 2022 to try and dethrone defending champions Minnesota Aurora. Both Chicago sides, the Dutch Lions and Chicago City SC, are returning for 2023. City will also look to be in the hunt as they finished in third, just below Minnesota and Green Bay. The Dutch Lions on the other hand are a slightly surprising return after the women's side forfeited their final two matches of 2022 to Kaw Valley FC.
Valley Division
Clubs: 5
Clubs Lost: 0 (new division)
Expansion sides: 2 (gained 3 from Great Lakes)
Matches: 10
Playoff Spots: 1
2023 sees the debut of the brand new Valley Division as part of the new Central Conference in USLW. Indy Eleven, Kings Hammer, and Racing Louisville come into the division after having played 2022 in the Great Lakes division. Those three are joined by expansion sides Lexington SC and St. Charles FC who's also have expansion men's sides playing in USL1 and USL2 respectively.
"I am super pumped and grateful for the opportunity to be coaching young, passionate and competitive ladies for the Racing W League team this summer. This is a great time to continue development for these ladies and compete at a high level in a professional environment. We will be intentional about getting 1% better every time we step on the pitch in preparation for our league games while also preparing them to go back to their college teams ready to compete at their best for their upcoming seasons."
– Callie McKinney, Racing Louisville USLW Head Coach
A new division and new teams mean new faces on the pitch and behind the bench. Expansion side Lexington SC will be lead behind the bench by Florida Gators associate head coach Alan Kirkup. Fellow expansion side St. Charles FC will be lead by long time Missouri Baptist University head coach Deno Merrick. Racing Louisville meanwhile will have an all new look on the bench and on the pitch with Callie McKinney taking over the manager role and with most of the 2022 roster departing as well. Vince Gentile returns as head coach of Kings Hammer, who finished second to last in 2022. Indy Eleven enter the season as the division favourites after handily winning the Great Lakes Division in 2022, having not suffered a defeat until the playoffs. Eleven will be assisted heavily in their attempt at winning the division as they return top scorers Katie Soderstrom and Maddy Williams. Soderstrom and Williams combined for 21 goals over the 12 game regular season, with Soderstrom also averaging a goal per game..